I am the first person to delete the blurry pictures and the closed-eyes pictures from my computer. Despite what my MIL might think, I make a strong effort to edit what I share with the world. But silly baby faces? LMAO.
What about the funny, goofy faces? Do those get chucked out too? Well, how sad.
Do yourself a favor and make a little collection of those faces only a baby can make and you'll see the immense cuteness. I found this collection of Cricket's silly faces over at Mama C-ta's blog eons ago.
Once you have a good series going, you can make a framed set of 3, an easy silly photo book, or a full-on kooky Tabblo.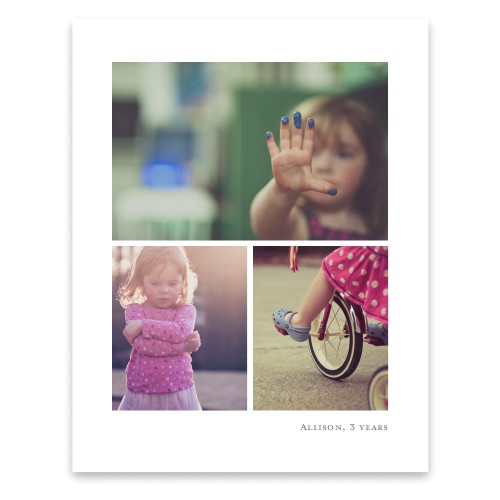 Three Prints Collage Art Print, White | Price: $34.99 | Sale: $17.50 | Buy Now
Affiliate links included.
Latest posts by RookieMom Heather
(see all)