This post has affiliate links and a Shutterfly promo code.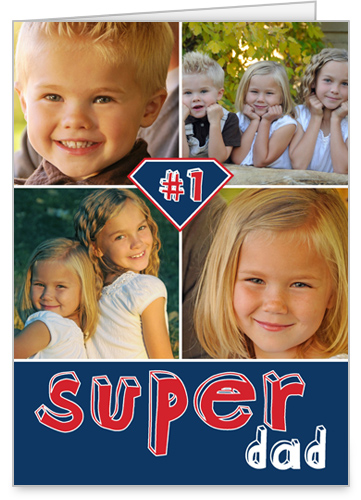 I think you guys know how much easier it is to get cards in the mail if someone else does the mailing.
Did you already know that Shutterfly does more than photo books and holiday cards? Yep, they will do one-off cards, too. You get to choose your own message and add photos. And they'll mail it so it might even get there on time!
I have good news for you. Shutterfly will customize, print, and mail your card — and there's a current promotion where one card is free!
Today I sent my dad a Father's Day card with a picture of me and my kids on the front with a photo of me and him when I was a little girl on the inside. Aww. When I say "sent" and "placed", I mean that Shutterfly mailed and created the card. I just did some picking and clicking. There are lots of designs and color choices made personal by your family pics.
Do the whole thing online, enter the address and pay. In this case, follow this link and use code CARD4U for a free card if you order before 6/14.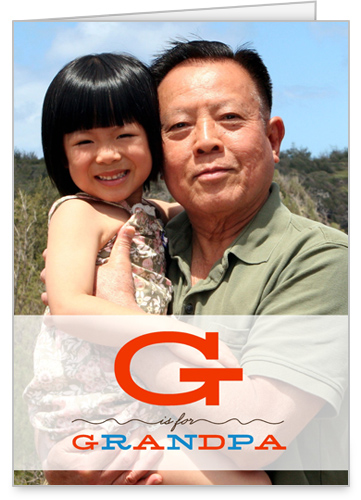 G For Grandpa Father's Day Card | Price: $2.69 | Buy Now
To get the card totally free, have it shipped to you (not your dad). Then you can sign it and write a message in your own writing then hand it over during your awesome Father's Day BBQ. For $0.99, Shutterfly will mail it directly to him.

Sweet Spot Father's Day Card | Price: $2.69 | Buy Now
Here's how to get the deal:
Check out the selection of Father's Day designs and choose your favorite card. (The hardest part.)
Upload adorable pictures, input your message, and preview the card to make sure it's right.
Use promo code CARD4UÂ when you checkout to save.
This promo is good for existing customers, not just first-time Shutterfly customers. Woohoo!
Do it now before you get distracted by something else on the Internet >