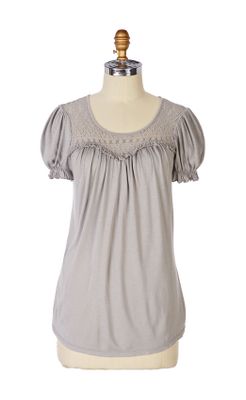 It's starting to drive me a little nuts that all the cute modern shirts that are in style right now look like maternity shirts. For $78 you can wear this lovely tee shirt from Anthropologie and look utterly shapeless. Awesome.
Dear readers, if you are secretly pregnant — rejoice! If you are newly post-partum — rejoice! These styles are made for you.
Dooce looked like a million bucks on the Today show, but her dress really got me wondering… how can you tell the stylish and the pregnant apart? I've been asked myself so I would *never* advocate asking anyone.
But if you are tired of looking pregnant and post-partum after four years of being those things (like me), what the heck are you wearing?!!