This list of gift ideas are the things that we've enjoyed ourselves or are still wishing for. We promise, this is the stuff we really like (Moms, husbands, are you reading?!)…
Ideas by recipient:
0-3 months

Now that baby has a name, don't you want to put it everywhere? The subtly sweet shirts, pants and tees from little uni (pictured) can be personalized. For baby's tiny feet, we love a box of socks in the new styles from Trumpette, sneakers and ballet flats. And, if you are too proud to admit it, let us just tell you that you are probably too tired to do a proper swaddle. Gift the bambino an Amazing Miracle Blanket, and you will both reap the benefits of a longer night of sleep.
3-6 months


If you've been waiting all your life to buy something enormous and made of plastic for your living room, your baby is now old enough, and we recommend a Jumperoo by Fisher Price. Keep your baby happy and busy while you get dressed in the morning. Our clothing pick for babies this age is two-piece pjs from Old Navy. The tops double as long sleeve t-shirts, totally cute with jeans for boys. Since it's so hard to find long sleeved shirts that aren't onesies for boys, our little dudes wear these around the clock. (Robot style is currently $6.99!) Real food is right around the corner for your babe, so consider a multi-pack of these Rookie Moms-approved bumkins brand bibs. And toys – now we need toys! How about sophie le giraffe, a lead-free favorite of the teething set? Or an easy-to-hold Haba pixie teether? Both are good for little ones without much muscle control and will live on through the horrors of teething.
6-12 months

For this age group, we must start with clothes, because the more upright baby gets, the more you can actually see what he's wearing. We found these awesome applique shirts on etsy. Love them! Pair them with American Apparel Karate Pants in every color. More toys?! Add another piece of large plastic with the LeapFrog LeapStart Learning Table (also available in bilingual). It can be explored on the floor and to help little cruisers.
12-18 months

We've been waiting all year to tell you about the cuteness of Jasper Hearts Wren clothes. Please, buy some for your favorite toddler. We also love personalized shirts with favorite parks, nicknames, or inside jokes. For toddlers who demand to be near you all the time, we love the LeapFrog Fridge Farm. For the non-material gift, we love a gift membership to a nearby children's museum or zoo or a semester of a music class like Music Together.
Stocking Stuffer ideas for your baby
Stickers, sunglasses, beanies, toothbrush, bubble bath, egg shakers, plastic utensils, little trucks from Playskool, and a keychain with real keys.
Show him you care — not just about what time he's coming home from work — but about your future together, with a copy of Babyproofing Your Marriage. Tickets to a show he'd love, with permission to take his best friend that's not you. We like cheap art for the house, and Design Public has lots of gender neutral choices. At Kodakgallery.com, you can order a "magic" mug of you and junior for the office. And for the young, hipster dad, check the subscription of tshirts at Mailbox Tees or a gift membership to emusic (they have lots of kids' music when he runs out of his own ideas!).
We're thinking this WhoMi datebook, designed especially for moms is a brilliant idea.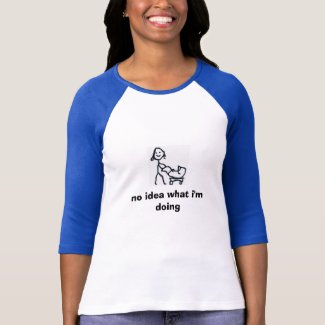 Or maybe this Busy Body calendar, which looks great for moms of more than one. Since we always want to support independent designers, let us guide you to a few on Etsy, packed with adorable zipper pouch/card-holder/wallet type things. Don't miss out on any of these links [girls, that was four links, did you see that?!]! And of course, there is always a RookieMoms.com t-shirt. Order large — the woman just had a baby for godssake!
If your in-laws are pestering you for the perfect big ticket family gift, don't just shrug your shoulders and let that opportunity pass you by. Seize it. Here are the three things you should consider asking for: A Weekend Away with your mate (they provide the babysitting for as long as you all can stand it and foot the bill for your deluxe hotel), a TomTom GPS because you don't have enough brain cells to find your destination, or a Wii System with Big Brain Academy or Boogie because the family that plays together stays together.
Our theme for the grandparents is always photos. A personalized photo calendar from Snapfish allows you to add special dates. Julian's grandmothers went nuts for the Flipclips flipbooks they received last year. And for the more high-tech families, we recommend a family yearbook-style DVD from onetruemedia or for the major splurge, Kodak Easyshare Wireless Digital Picture Frame to which you can broadcast photos of your choosing (some configuration and routine tech support probably required).
But before we send you off shopping, consider some ideas for the crafty DIY rookie mom (or those with more time than money):
a d v e r t i s e m e n t